July 11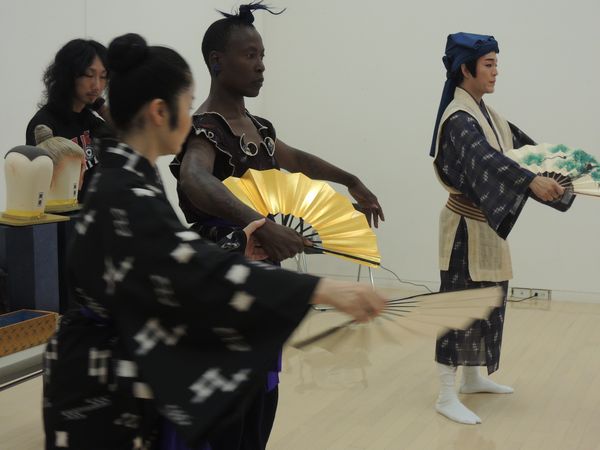 text:Aki Maeda
Because of the typhoon, Nora needed to stay at hotel for 2 days without going anywhere. It must be stressful days for her. She could finally move from the day.
There was a lecture of Okinawan traditional dance "Ryu-kyu Buyou". Sayuri Chibana and Takeshi Kamiya gave a lecture. They are the traditional dancers who are trying to find the new approach to the society how they can inherited the tradition from the past to next generation.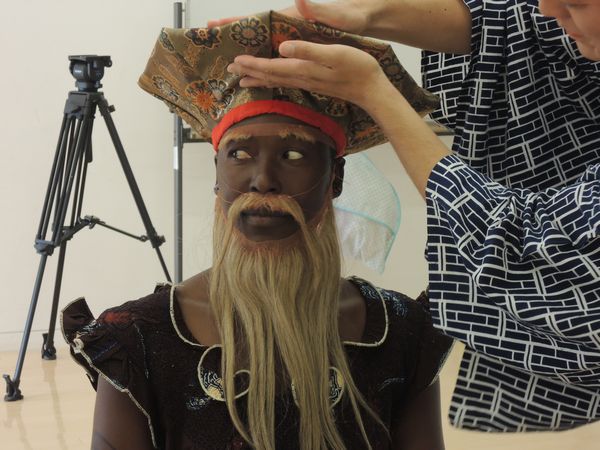 They talked about the general history of traditional dance, costume, and make up techniques. They also showed us a few dance, slow dance such as old man's celebration dance, faster tempo dance which based on the traditional Okinawan dance but adapted for local citizens.
Kamiya used the expression "bite the ground with your feet". Okinawan traditional dance's basic posture is: bending knee and maintain the center gravity at low level. The idea of it is something similar to Nora's dance. She caught the principle of Okinawan traditional right away.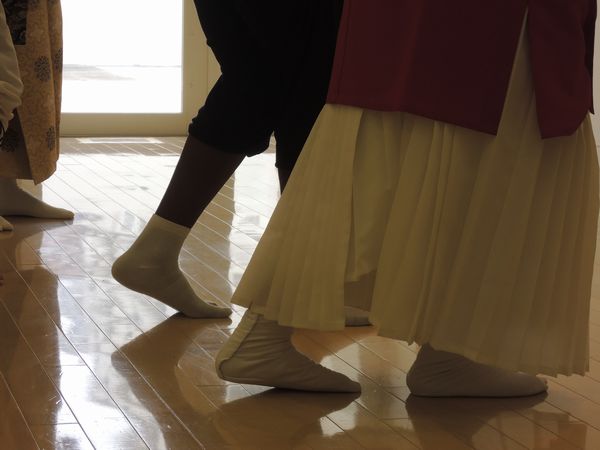 After the lecture, they had a conversation about the importance of tradition. Nora, contemporary dancer who is challenging to find possibility of new movement, and Okinawan traditional dancers', memory keeper of tradition. Seemingly they are totally different kind of dancers to each other, however they were actually focusing on future.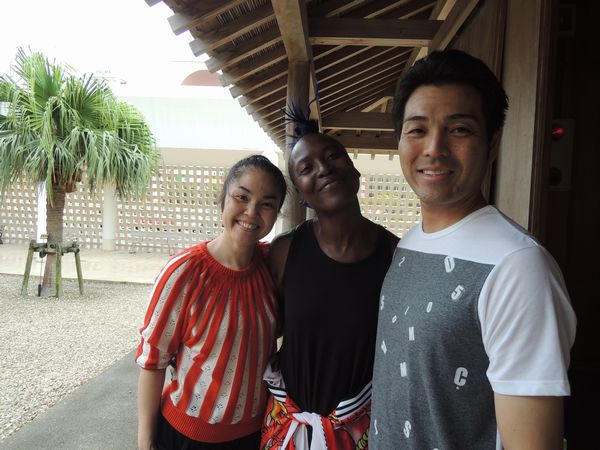 July 12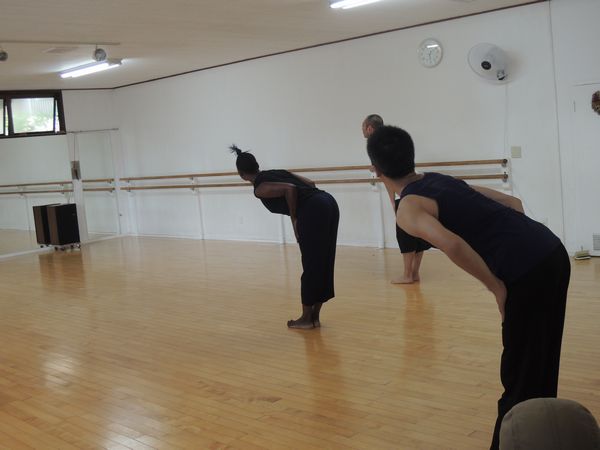 Two dancers Kentaro Sato and Masaru Kakio from Kyoto and Osaka joined from last night. Nora wanted to share her experience and inspiration from Miyako. So from the morning, we went to the studio of Miyuki Chibana. From afternoon, there was Nora's workshop at the studio. Participants were 20 people. Most of them are the students of the studio. Seemed like they enjoyed the totally new dance which never had experienced before.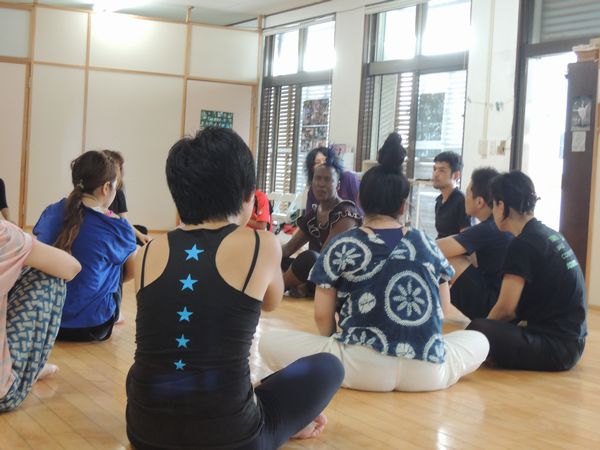 July 13th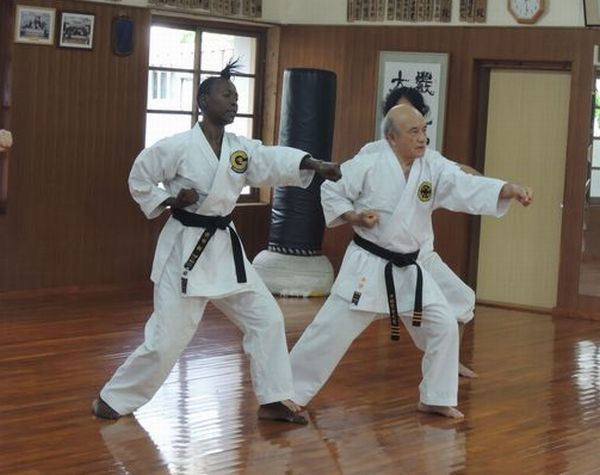 We visited Karate-Doujyo to have a lecture. The teacher was Mr. Shimabukuro the member of International Okinawa Syo-Rin Ryu Seibukan Karate Association. I practice Karate since I was little. So, Nora borrowed my Karate outfit and practice. Even it was first time for her to learn Karate, she was wearing black belt.
The teacher Mr. Shimabukuro was 73 years old, and he used to live in America, so he gave a lecture with his fluent English. He was filled of vitality and the body was still well trained. Nobody could believe his age.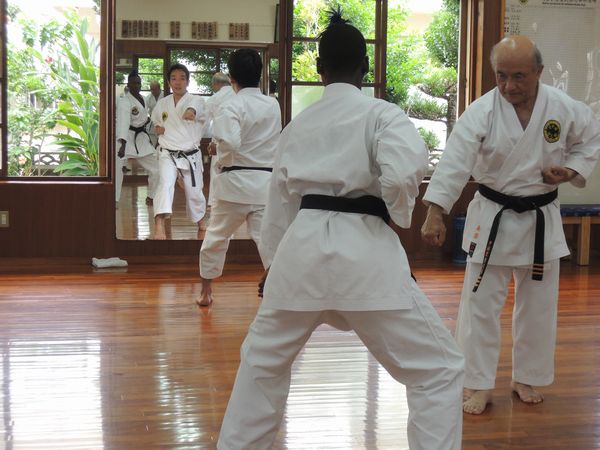 In Okinawa, Karate is something people start learning from their childhood and keep practicing until death. It is very different from going to gym and train your body. Of course you do your physical training, but Karate doujyou have a role as a gathering place for community members. For kids, it will be opportunity to learn how to talk to elder people and to learn the manner how they should behave as a member of society and community which is hard to learn in school. I personally consider Karate doujyou as a very important educational facility for kids.