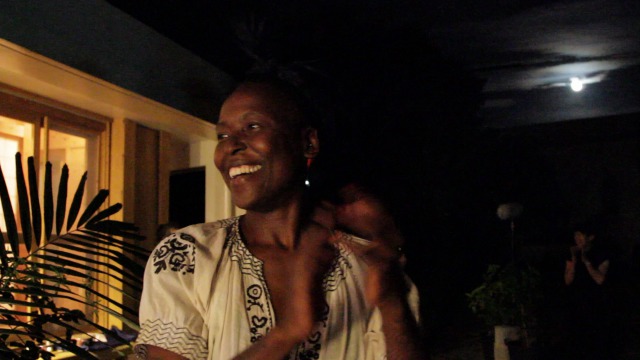 (Photo by Chikako Yamashiro)
text:Aki Maeda
July 3rd, it was my first time meeting with Nora in person. She has full of vitality with bright smile. First week of the one month residency project in Okinawa was hold at Miyako Island. We stayed at a house call "Eco House" at Tomori-area.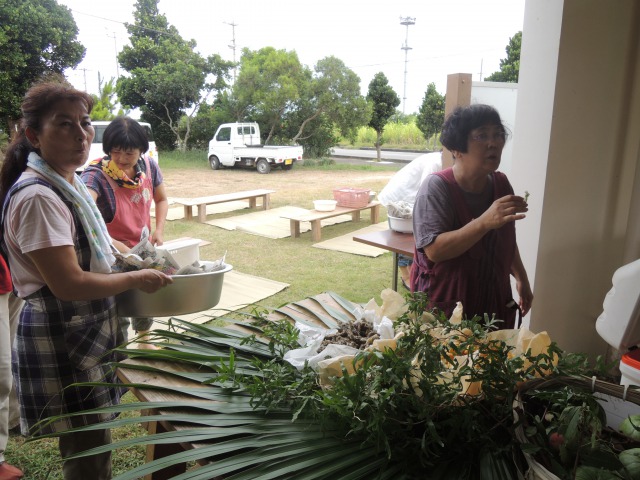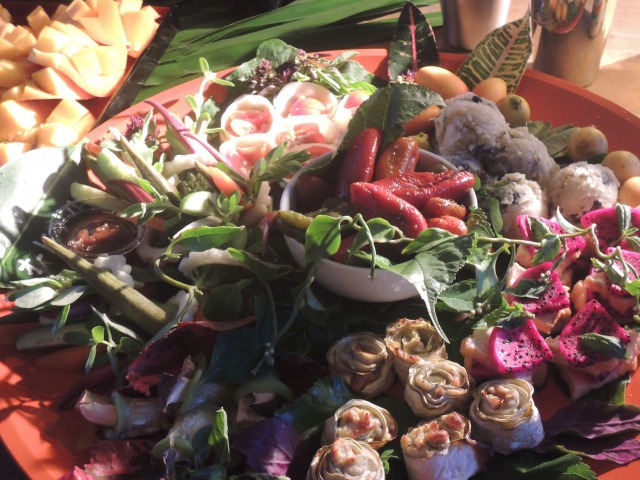 At night, local people gathered at Eco House to hold welcome party. Local women cooked a lot of vegetarian dishes with local organic vegetable for Nora. There were so many different kind of dishes, traditional food to creative cuisines and the taste was great. The taste told us Miyako people were warmly inviting us to Miyako. From beginning to the end, Nora seems very happy and enjoyed their dishes.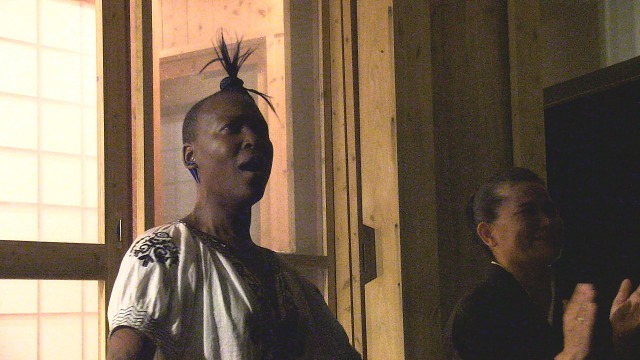 (photo by Chikako Yamashiro)
When the party started, local Okinawan folk song singer Miwa Yonashiro hold mini concert.
When the singer started singing, Nora listened to it with very relaxed facial expression. After the party, she told me that, the way of singing Okinawan folk song was very similar to how Zimbabwean sing their songs. (they both grid their throat when they make high tone sound) Nora actually sang Zimbabwean song for us, as she told us it was very similar to Okinawan folk song. During the concert, Yonashiro invited Nora to the stage and they sang Okinawan folk song together. She sang it as if she knew the song before. Perhaps, Okinawan folk song wasn't foreign country's music that she never heard before, but something reminds her about her homeland.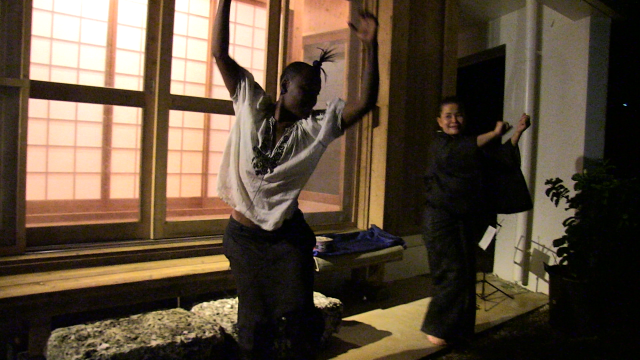 (Chikako Mayashiro)
There was one more interesting thing that I found when she was listening to Okinawan folk song. She was clapping hands with different rhythm from locals. She told me that, "There are the world I know. When I met new world, in order to understand it, I talk with it through the world I already know. " The way she interpret new things is not to just inhale it, but try to see it through Nora's world.
End of the party, everybody danced Miyako's local dance call "Kui-Cha". She seemed very happy, and she was dancing with moving her waist. It looked like a mixture of Miyako and African dance.